Our Langley dental clinic offers general dentistry and orthodontics services for adults, children, and the family. Located in the Willowbrook Mall, our dentists serve Langley, Surrey, Aldergrove, and White Rock.
---
Look through our general dentistry services below to learn more about some of the different treatment options we can use to create a customized treatment plan for you.
Preventive Services
Our dental hygiene program is designed to help prevent new cavities, preserve teeth that have been restored, and prevent and manage periodontal disease.
Root Canals
When the pulp of your tooth becomes infected, we'll perform a root canal to repair and preserve the tooth.
Dentures
At Willowbrook Dental Clinic, we offer our patients dentures to replace missing teeth.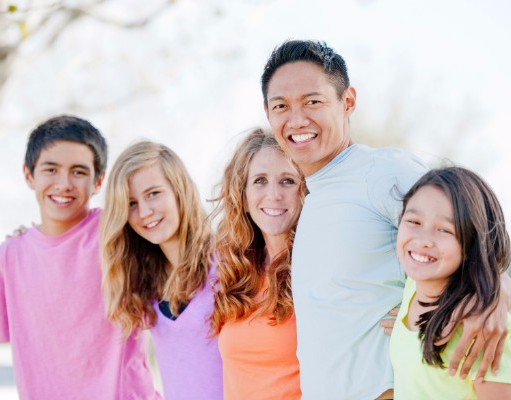 Composite Fillings
Composite fillings, which are made of a tooth-coloured material, blend in seamlessly with the natural colour of your teeth.
TMJ Therapy
TMJ (Tempromandibular Joint Disorder), a disorder of the jaw, can result in jaw pain, headaches, and dizziness.
Inlays & Onlays
To repair teeth when an old filling becomes damaged, or needs to be removed or replaced, dental inlays and onlays are used.
Oral Cancer Screening
It is important to screen for oral cancer so that it can be found as early as possible when it can be treated more successfully.
---